There have been two singers who in the last few hours have announced the end of their respective love stories: we are talking about Fabio Rovazzi And Fred De Palma.
Rovazzi since 2019 he is romantically linked to Karen Kokeshiand after the various rumors that have occurred in recent weeks it was the singer himself who confirmed the end of his relationship with Karen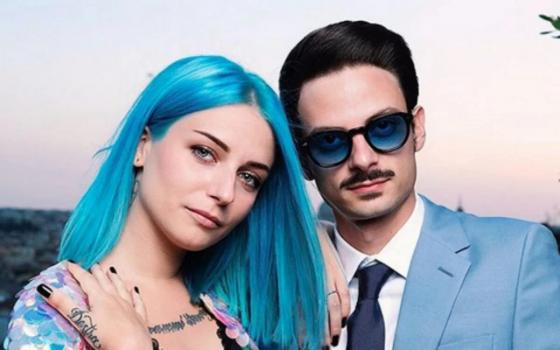 These are his words:
As you know, I don't like to talk publicly about my private life… but in this case it seems correct. You've been asking me for a while… and you deserve an answer. I know you have grown fond of the story between me and Karen, we made them cooked and raw and we really enjoyed ourselves together. But unfortunately, sometimes, good things come to an end. Five months ago me and Karen we left to agree, together, without hurting each other; I want to emphasize that it is not over for a particular reason. Quite simply: sometimes love stories end. I will always carry with me a beautiful memory of the time spent with you. Karen, thank you for what we 'gave', which you gave me.
As well as Karen who on social media, on the end of the relationship with the singer, wrote:
I know you've been asking me this for months and I'm sorry I ignored you, but I just wasn't ready to address the subject publicly. Me and Fabio we broke up, 5 months ago. There wasn't a specific reason, we just realized it was right for both of us. They have been 3 beautiful and intense years, I am happy to have been able to share them with him. I met a special person who I will always love. I will keep every memory in my heart. FabioI wish you all the best in the world.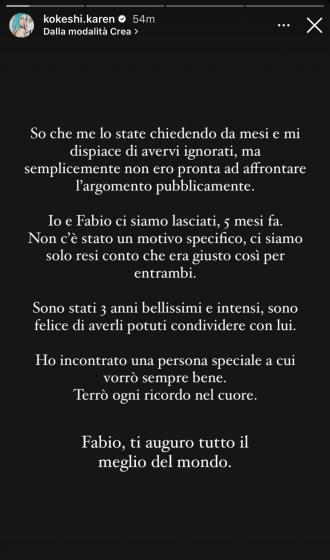 But as mentioned above, Rovazzi And Karen they weren't the only ones, because also Beatrice Vendramin announced on social media the end of his story with Fred De Palma.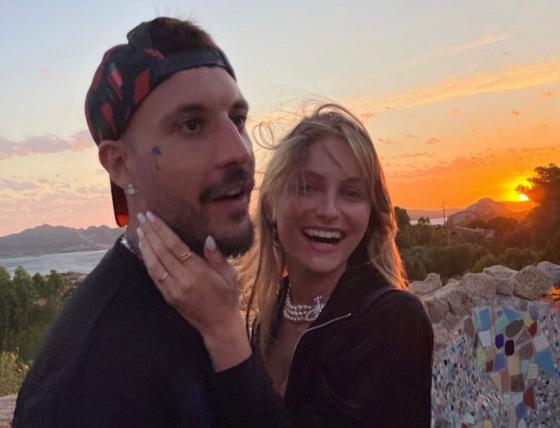 Following his words:
Hi guys, me and Fred We haven't been together for a while, you're always so nice to me, but every night I get videos of him with different girls and I'd rather not know what's going on in his private life. Thank you so much for always being so thoughtful with me.